AIP Friendly Snacks For Super Bowl
<![CDATA[The Superbowl is the second biggest eating holiday for Americans (Thanksgiving is the biggest).According to the Snack Food Association, Americans double their average daily consumption of snacks on Super Bowl Sunday, consuming more than 33 million pounds of goodies in one day.We've researched some great recipes that will work with the AIP diet or Paleo lifestyle.
AIP Friendly Snacks:
Butternut Squash Chips by Elizabeth Peyton-Jones
– repl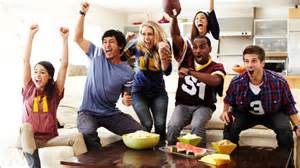 ace potato chips with this flavorful option!
Special Guacamole by Elizabeth Peyton-Jones
– perfect dip with fresh veggies for any Super Bowl party!
Hummoli: Hummus & Guacamole from Healthy Holistic Living
– what a great combo of tastes and textures!  Perfect for a dip or spread.
48 Paleo Snacks from PaleoOMG website
– so many types of recipes that will surely make any Super Bowl party a hit!
Bacon Wrapped Dates Stuffed With Almonds by ZenBelly website
– seriously good food that anyone would love!
Garlicky Lemon Cuban Chicken Wings from Three Beans On A String
– yummy comfort food!
Sweet Potato, Kale and Turkey Chili (has tomatoes) from PaleoGrubs
– an awesome pot of chili for your party!For more Super Bowl snack recipes, see this post from
CookEatPaleo
.]]>