Akiba Green, DC, ABAAHP, FICT
Fellowship Trained, Integrative Cancer Therapy
American Board of Anti-Aging Health Professionals
Certified Functional Medicine Practitioner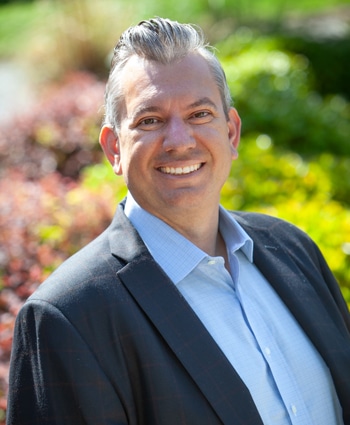 Dr. Akiba Green has been in private practice in Cornelius, NC since 2003 and is widely recognized as a leader in the treatment of thyroid conditions, autoimmune disease, alternative and integrative cancer care, fibromyalgia, peripheral neuropathy, diabetes and other chronic neurological and chronic metabolic health conditions
He has successfully treated patients suffering from these conditions by ensuring that his clinics have always been on the cutting edge of the health care industry. His clinic, Lake Norman Health and Wellness, is one of the only health clinics in the Charlotte region that combines Brain Based Neurological Therapy or Functional Neurology, Neurofeedback therapy, Chiropractic Therapy and Metabolic Testing and Nutritional Management for Chronic Conditions under one roof. Currently, he devotes his practice to treating chronic pain and metabolic disorders.
Dr. Akiba Green received his bachelor's degree from the University of Florida in Health Science Education and his Doctor of Chiropractic degree from Sherman College of Chiropractic. He has completed a Fellowship in Integrative Cancer Therapy from the American Academy of Anti-Aging Medicine and the University of South Florida Medical School; has received training from the American Board of Anti-Aging Health Practitioners in the Clinical Science of Anti-Aging; is a Functional Medicine Practitioner and is a practicing chiropractic physician.
Dr. AkibaGreen lives with his lovely wife Johanna and their five children in Concord, NC.
---
Daniel Boggs, DC, FIAMA, CFMP
Dr. Daniel Boggs is a chiropractic physician, acupuncturist and functional medicine practitioner. He has been in private practice in Beckley, WV since 2004 and has recently joined our team at Lake Norman Health and Wellness. His clinical focus is helping patients that suffer with chronic health challenges such as: chronic and severe spinal conditions, musculoskeletal conditions, chronic knee and joint pain, peripheral neuropathy, fibromyalgia, multiple sclerosis, autoimmune conditions and various other types of chronic conditions.
Dr. Boggs began his studies at West Virginia University, graduating with a Bachelor Degree in biology. He then began his training to become a Doctor of Chiropractic, and graduated from Sherman College of Chiropractic in 2004.
After graduating, Dr. Boggs opened his practice in southern West Virginia, focusing on traditional concepts of chiropractic and the relationship between the structure of the spine and it's nervous control and impact on a person's health.
Dr. Boggs' clinical focus changed after a personal struggle with a severe health challenge. In 2008, he was diagnosed with multiple sclerosis. His condition was debilitating, and he was actually unable to walk unassisted for some time. After not finding any answers through traditional allopathic medical approaches, Dr. Boggs began to study functional medicine and functional neurology, with hopes of restoring his own health. By applying these techniques, Dr. Boggs began to gradually recover, and was symptom free after a year. He remains symptom free to this day. Because of this experience, his passion and mission, his goal has been to help patients that suffer with chronic and severe conditions.
Professional Degrees and Certificates:
Doctor of Chiropractic
Fellow, International Academy of Medical Acupuncture
Certified Functional Medicine Practitioner
Member, American Academy of Integrative Medicine
Post graduate training in Physiological Therapeutics from Bridgeport College of Chiropractic.
Trained in the Neuro-cranial Integration (NCI) adjusting technique
Post Graduate training in Thyroid Dysfunction, Neurotransmitters and
Brain Chemistry, Immunology, Blood Chemistry Analysis, Male and Female Hormones, Peripheral Neuropathy
Dr. Boggs resides in Huntersville, with his wife Shanna, daughter Brynn, and son Jack.
---
Johanna S. Green, RN, HN-BC
Board Certified Holistic Nurse
Trained in Healing Touch
---
Elizabeth - Patient Educator
As a patient herself, Elizabeth understands the need for patients to get information…..especially new patients.  She reviews specific diet information with patients weekly based on the doctor's recommendations.  She has a particular understanding and knowledge surrounding the Paleo lifestyle and food sensitivities and is a Certified Gluten Practitioner.  She has been a patient for 4 years and is still under care for maintenance of her auto-immune disease.  She follows the gluten free and dairy free lifestyle.  Elizabeth has worked for Dr. Green since early 2011.