Brain Based Therapy Services in Cornelius NC
At Lake Norman Integrative Wellness, we offer cutting-edge and comprehensive brain based therapy reaching patients locally in our office located in the Cornelius / Charlotte region and throughout the country via our Virtual Distance care. We utilize Functional Neurology, Endocrinology and Immunology combined with technologies such as Neurofeedback and Interactive Metronome for your complete health and wellness.
The emphasis on the brain-body connection ensures your treatment will focus on the goal of balancing your brain's output to your body. When your brain operates more efficiently, it will communicate better with your body and in most cases, improve your overall function.
The result is a patient specific, brain-based solution that promotes healing without the use of medications or surgery and works to improve your body's function.When you come to our clinic, your individual health journey is our highest priority.

We combine a proven system of Neurology, Endocrinology and Immunology for our treatment. The result is a specific, brain-based solution that doesn't rely on the use of drugs or surgery to improve your body's function.
Because of this emphasis on the brain-body connection, your treatment will focus on the goal of balancing your brain's output to your body. When your brain operates more efficiently, it will communicate better with your body and in most cases, improve your overall function.
---
TECHNIQUES
Within our Neurological care, we utilize the following techniques:
Interactive Metronome®
Neuro-Endocrine Evaluations
Male/Female Hormonal Assessments
Functional Blood Chemistry Evaluations
Immunological Testing
Neurofeedback
Interactive Metronome
Interactive Metronome (IM) is a cutting-edge neurological assessment and treatment tool that improves your underlying motor planning and sequencing ability.
Clinical studies have shown that improving these fundamental areas lead to significant gains in a wide range of cognitive and physical challenges including attention, motor skills and coordination.
Interactive Metronome (IM) has been shown to improve:
Sensory Integration Disorder
Autism Spectrum Disorder
Cerebral Palsy
Non-verbal Learning Disorder
ADD/ADHD
Traumatic Brain Injury (TBI)
Cerebral Vascular Accident (CVA)
Balance Disorders
Limb Amputation
Parkinson's Disease
Multiple Sclerosis (MS)
Attention & Concentration
Motor Planning & Sequencing
Language Processing
Behavior (Aggression & Impulsivity)
Balance and Gait
Endurance
Strength
Motor Skills
Coordination
Neurofeedback
"You can't go back and change the beginning, but you can start where you are and change the ending."

- C.S. Lewis
By incorporating Neurofeedback therapy and Brain Training, we can help you start to change your ending. Neurofeedback is a form of biofeedback where brain waves are monitored in real time by a computer and then used to help your brain retrain to function more optimally.
You can improve depression, anxiety, focus, ADD/ADHD symptoms, behavior, memory, sleep dysfunction, stress and physical responses. What is truly remarkable about Neurofeedback therapy is you can accomplish all of this without the use of medication.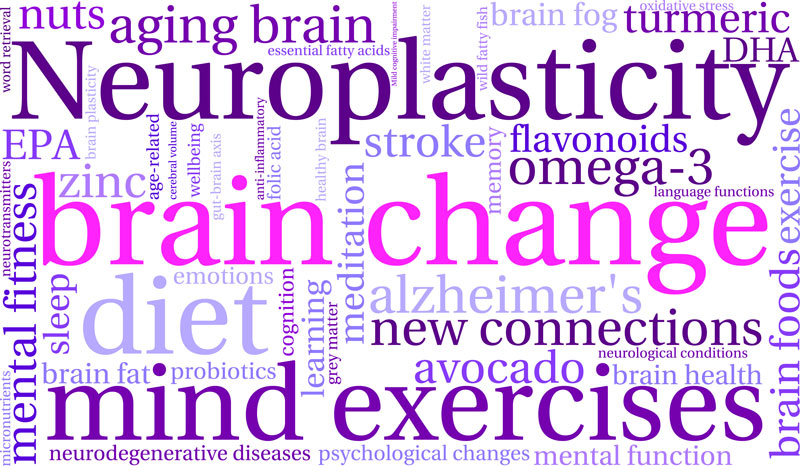 Our Neurofeedback treatment starts with what we call a "Brain Map" or qEEG which records brain waves and electrical signals from 19 different parts of the brain. We are able to utilize the Brain Map to assess and identify the patient's specific brain imbalances and help set the treatment protocol that allows us to improve your brain over time.
Research in recent years connected to neuroplasticity clearly shows that the brain can be profoundly rewired. Let our clinic help you improve your brain health today by incorporating Neurofeedback therapy.
Neuro-Endocrine Evaluations
These look into the regulation of the HPA Axis (Hypothalamus-Pituitary-Adrenal Axis) and how it may be affecting your thyroid, pancreas, blood sugar levels, liver health, adrenal gland health, sleep/wake cycles, stress levels, etc.
Male/Female Hormonal Assessments
A window into your hormonal function gives us a comprehensive picture of your menstrual irregularities, fertility challenges, imbalanced libido, performance problems, depression, apathy, etc.
Functional Blood Chemistry Evaluations
Looking at your blood results in such a way to discover patterns of dysfunction and treat them before they become a serious problem. These include cholesterol, Insulin Resistance, Metabolic Syndrome, Syndrome X, Thyroid Function, inflammation, Hypoglycemia, digestive issues, Gall Bladder dysfunction, Immune function, Anemias, Cancer Diagnosis, etc.
Healthy people have blood chemistry findings that fall within a fairly narrow range. Significant deviations from the optimum range may indicate a variety of poor health conditions.
We encourage all of our patients to undergo a functional blood chemistry evaluation so that:
We can determine which nutritional products are appropriate for your individual needs.
We can design and implement a nutritional program to restore your body to its natural, healthy state.
We can provide early detection of potentially life-threatening health conditions.
We can keep you from spending money on nutritional products that you do not need.
Neuroimmunological Testing
This testing is used to discover why you may be still suffering from an old illness or why you seem to always be sick. We look into the relationship between antibodies and neurological functioning as well as the importance of how your brain can impact normal immune function.
---
Products Available For Sale
We have the following products for sale:
Postural Correction Products. Mechanical problems require mechanical solutions! If your spinal curves are abnormal, we have several posture correcting options to retrain your body to return to its ideal shape and function.
Full line of professional grade nutritional products. We use professional grade nutrition for quality, efficacy, and ingredients. These include APEX Energetics, Biotics, Designs for Health, Klaire Labs, Premier Research Labs, etc. Over-the-counter (OTC) supplements have been shown time-and-time again to contain harmful contaminants, excipients and fillers. Be aware of the trickery in the supplement world and get your products from a reputable professional's office trained in the application and prescription of nutrition.
Home therapy equipment. Part of our expert healthcare team is YOU! We may recommend various forms of home therapy and will provide you with the necessary equipment to speed your recovery.
Detoxification programs. We offer a wide variety of nutritional protocols based on the patient's ailment. These are used to eliminate any excess waste and/or inflammation within the body to speed recovery, decrease treatment times, and enhance function.
Weight Loss Programs. Accomplishing a specific weight loss goal requires specific protocols that are proven to work and repeatable. Too many weight loss programs are "quick-fix" diets and not true lifestyle changes. The clinic incorporates Functional Medicine to ensure weight loss is successful in our patients but we also offer several weight loss specific health care programs which patients can choose from if that is their primary goal.
---
Other Services We Offer
Talks and Lectures - The doctors are guest lecturers to local practitioners on behalf of APEX Energetics, Designs for Health and others. We also do guest lectures for companies, schools, or organizations about a wide variety of health topics. For more information on this, please call our office at 704-987-3993.
---
Our brain based therapy allows us to get the solutions you want and need, even for "tough cases." Our doctors at Lake Norman Integrative Wellness take a unique approach with our patients that is unlike any other, and it works!
Call our team in Cornelius, NC today to see if you qualify for care. We look forward to hearing from you!