Hey patients and followers,
I wanted to introduce you to a new lab test that I am a certified provider for.
We recently talked about several treatments we use in our integrative cancer therapy patients and I wanted to follow-up with the new testing we are offering.
Most of you now know that I am fellowship trained in Integrative Cancer Therapy through the University of South Florida Medical School and am constantly exposed to cutting edge diagnostics and treatments which can be used to help support our patients.
I am proud to introduce everyone to what I think is arguably the biggest step forward in cancer treatment I have ever seen over the last 50 years.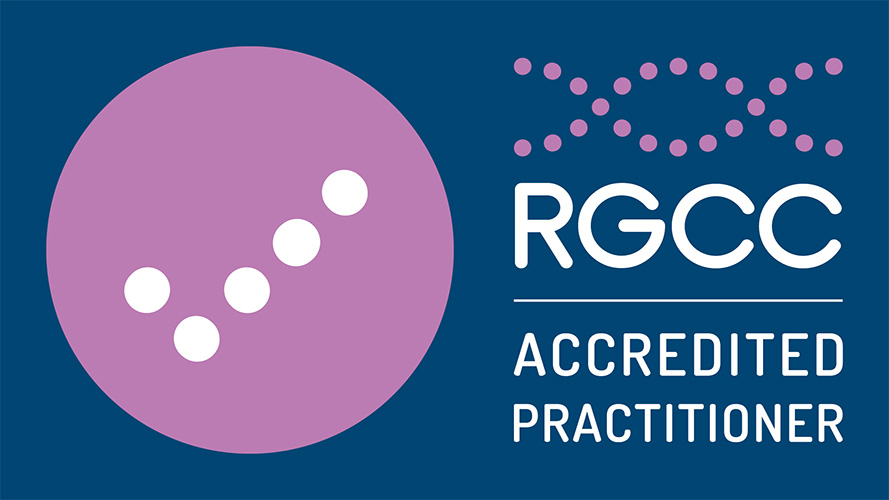 The Research Genetics Cancer Center (R.G.C.C.) Group, established in 2004 by Dr. Papasotiriou and headquartered in Switzerland with facilities in Greece and now the United States, is a pioneering, innovative lab that offers some amazing new tests for our patients to consider using. The lab test is commonly called "The Greek Test" because of where their lab is located, but we call it a game changer in cancer therapy.
If you have been diagnosed with cancer, chances are you have been exposed to a very wide variety of different medical tests. No one patient will ever receive the exact same set of tests, but we do commonly prescribe one particular set of tests for cancer detection and treatment plan formation: RGCC.
RGCC isolates Cancer Circulating Tumor Cells and provides a wide range of tests that we can perform on them. Testing CTCs isn't cutting edge itself as many labs are now offering CTC testing, but what RGCC does with the tests they offer is very unique! Many cancer tests stop at diagnosis without venturing into treatment, which is where RGCC stands out amongst tests we can offer our patients.
RGCC Cancer Testing is offered to patients seeking a functional or integrative medicine approach to helping their cancer heal, with or without medical intervention. We can provide personalized cancer testing with the ability to detect early signs of developing cancer and help monitor existing cancers. Most importantly, we can provide a personalized profile of what chemotherapy, immunotherapy or natural substances are effective in our patients against their cancer cells. This helps us to achieve the best treatment outcomes possible, both with their oncologist and in our clinic.
---
Why Should I Consider the RGCC for Cancer Treatment?
At Lake Norman Integrative Wellness, we offer our patients personalized cancer care by testing their genetics through the RGCC blood test. We are one of the only clinics in North and South Carolina using this type of cancer testing!
This blood test analyzes CTCs (circulating tumor cells) and CSTs (cancer stem cells) through targeted genetic testing. The results from the test help us recommend the best type of chemo or immunotherapy that will respond to your cancer and also what are the best natural treatments that should be used to give you the best chance at success in your cancer battle. This allows us to personalize a protocol for you to have the best possible outcomes and help to outsmart the cancer growing in your body.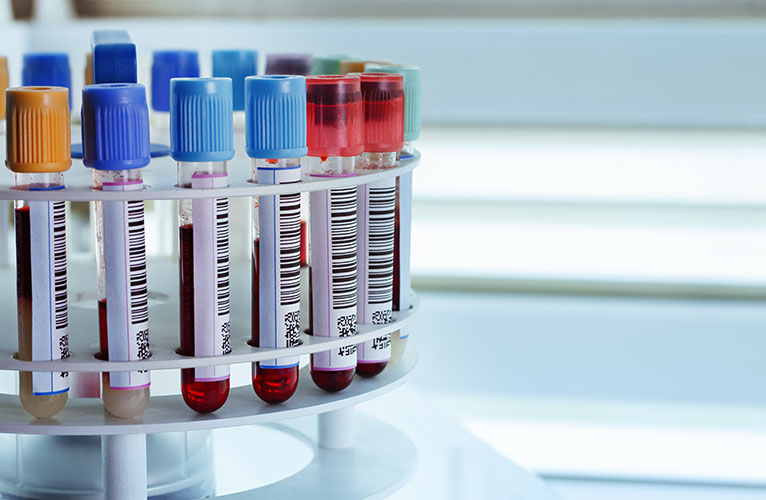 They offer testing that not only looks at therapeutic outcomes but also we can measure how much cancer is actually in your body by measuring CTCs (circulating tumor cells) and we can see where exactly the CTCs are metastasizing in your body. This gives us an alternative that is often more accurate and cheaper than PET scans.
Circulating Tumor Cells (CTCs) are cells that have detached from your primary cancer tumor and flow into blood or lymphatic circulation thereby metastasizing elsewhere in your body. This is one of the main cancer markers related to cancer progression that we can now look at.
RGCC Testing options available:
Oncocount: This test will report only the number of Circulating Cancer Tumor Cells (CTCs). It does not include any other information concerning the CTCs or Circulating Cancer Stem Cells (CSCs).
Oncotrace: This test will report the number of CTCs, any positive CSCs, and the immunophenotype of these cells--one of the most useful screening tests. Note: It is recommended to order both the OncoTrace and Onconomics Plus at the same time. If no CTCs are found on the OncoTrace, the Onconomics Plus will not proceed and will be refunded. If CTCs are found, the lab will continue on to the Onconomics Plus automatically.
Oncotrail: Provides information about the presence of Circulating Tumor Cells (CTC's) and their concentration and immunophenotype for specific types of malignancies. This test is a tailor-made test for these specific types of malignancies: Breast cancer, Prostate cancer, Colon cancer, GI cancer, Lung cancer, Melanoma and Sarcoma. This test includes only markers relevant for a specific type of malignancy which make the test a good tool for follow up patient management.
Onconomics Plus: This test defines most accurately what RGCC does uniquely and best. This test provides thorough, targeted information about what drugs, treatments, and natural remedies might be best suited for a particular cancer. It does this through genetic analysis and viability analysis. The test takes specific drugs and remedies and tests for direct effects of certain treatments, stimulation of the immune system, and inhibiting signals in cancer cells that stimulate their growth. This approach allows our clinic and your oncologists to narrow down what options might be better for you than others. As we take a holistic approach to patient health, we recommend the Onconomics Plus, as it provides you with the most thoroughly analyzed options for your treatment regimen.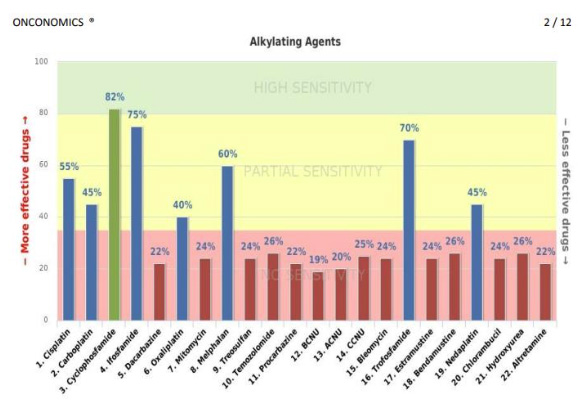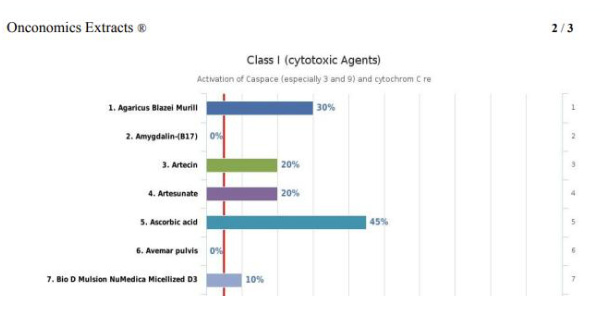 aCGH: aCGH testing can be used to identify imbalances in an entire genetic c
hain with higher resolution than traditional microscopic methods. These imbalances could be correlated with genome regions that might be useful in identification of the primary origin of tumor. This test helps us to find where a cancer is located if we are not sure what cancer a patient has, or even if they have cancer. Combining this with Oncotrace helps us to identify where the cancer is at and see how much the cancer has grown or spread.
If you seek treatment with our clinic, it's nearly certain we will consult with you about the possibility of utilizing RGCC tests to better diagnose and treat your cancer. The company provides a deeply useful and informative set of options that allow us to give the best treatment possible to all our patients.
Call (704) 987-3993, email us at staff@drakibagreen.com, or reach out on social media @drakibagreen to schedule your appointment. We are here to answer any questions and to help you schedule a personal consultation with our Integrative Cancer Therapy clinic.