REQUEST A FREE DVD AND REPORT HERE!
Please select which condition you would like more information on, and we will send it to you right away.
Chronic Spinal Pain in Cornelius NC
How do disc problems begin?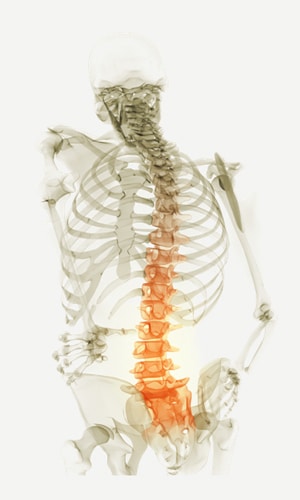 Spinal discs, like all other areas of your body, need a fresh supply of blood and oxygen to remain healthy and function properly. When this supply is compromised, discs can become malformed, causing pain, discomfort and other problems. The use of spinal decompression therapy assists in enhancing healing and relieving pain by restoring the needed nutrients back into the discs.
Compression therapy includes phases of distraction and relaxation. After the disc causing you pain is identified, it is placed under pressure, creating a vacuum effect which accomplishes two things: the disc is returned to its normal position and secondly, a fresh blood supply is introduced which will promote healing. This two-stage technique not only brings immediate relief, but it can prevent problems from recurring.
Spinal Decompression Treatments in Cornelius NC
Spinal decompression treatments are typically one-hour long and are given five times a week for four to five weeks. It's important to know (and it's good news) that you may begin to find relief within a few sessions. However, a complete course of treatment is necessary to ensure that you get the best possible results and prevent further episodes.
For many patients who suffer from bulging, degenerated or herniated discs, surgery is not the only option. In fact, in many cases, spinal compression is the best way to see real and long-lasting results. Plus, you typically don't have to miss work or spend weeks recovering from the effects of surgery when using spinal decompression therapy
Are there medical studies that document the effectiveness of Spinal Decompression Therapy?
Yes! One study documented by MRI up to 90% reduction of disc herniations in 10 of 14 cases and other studies reported that the majority of ruptured disc patients achieved "good" to "excellent" results after spinal decompression therapy.
---
For more information on this or other conditions we treat, contact our Cornelius team at Lake Norman Integrative Wellness today! We look forward to hearing from you.